Do you see it too?
The rise of incivility?
The increase of rioting in the streets?
The countless natural disasters every year?
People ignoring reason and listening to fear?


Now, it is more important than ever to not only be prepared spiritually, but physically as well. You must have a plan in place and know how to survive in times of physical crisis.
Don't think it will happen to you?
Tell that to those who experienced the Rwandan Genocide in 1994, all of those who were killed, raped or had everything they owned stolen during the aftermath of Hurricane Katrina, or those who struggled through horrifying conditions in Bosnia in the mid 90's. The list goes on and on and on.
AS MEN AND WOMEN OF GOD, WE MUST TAKE OUR VOCATION TO CARE FOR AND PROTECT - VERY SERIOUSLY.
A PROVEN-METHOD
After traveling the country for 30+ years, researching Church teaching on self-defense, and preparing for physical crisis myself, I have created this tiered strategy to preparing for physical crisis.
No matter if you have a basic plan in place or if you are a complete beginner, this is your step-by-step guide to getting prepared for whatever physical crisis you may face in the future.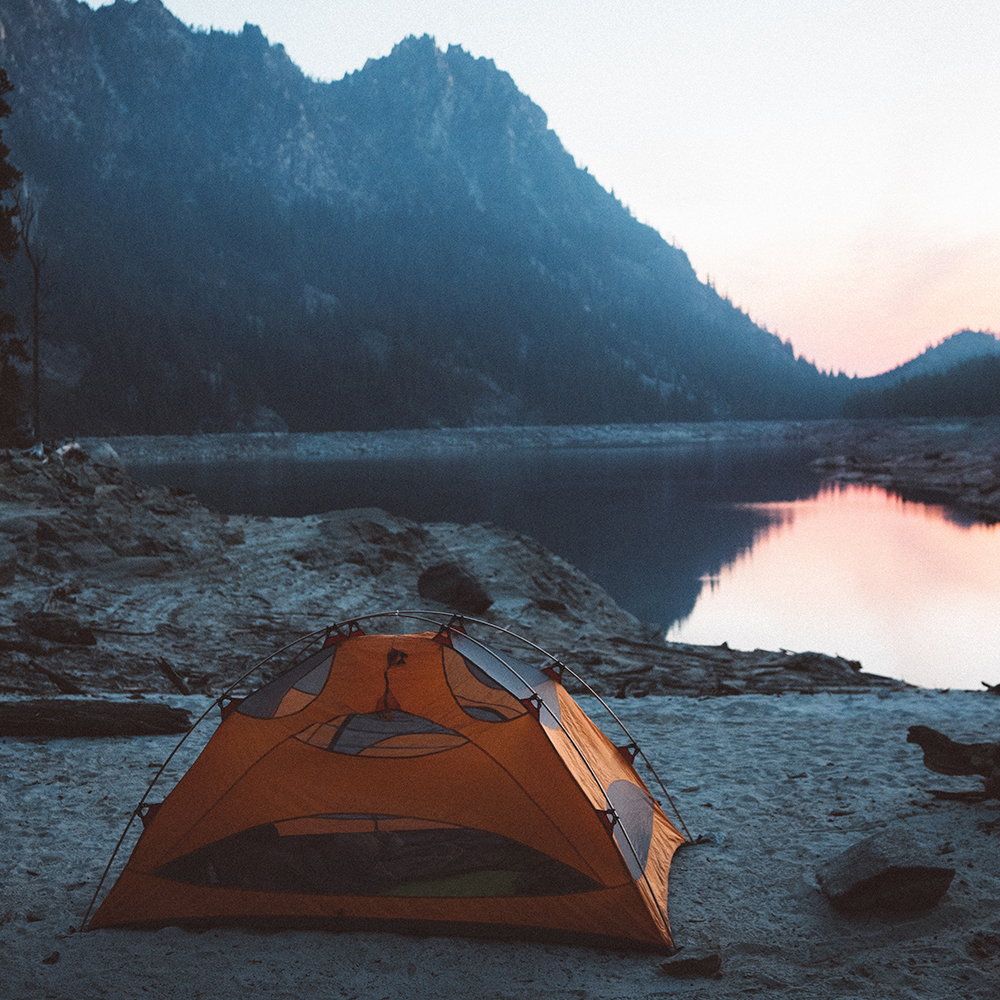 S H E L T E R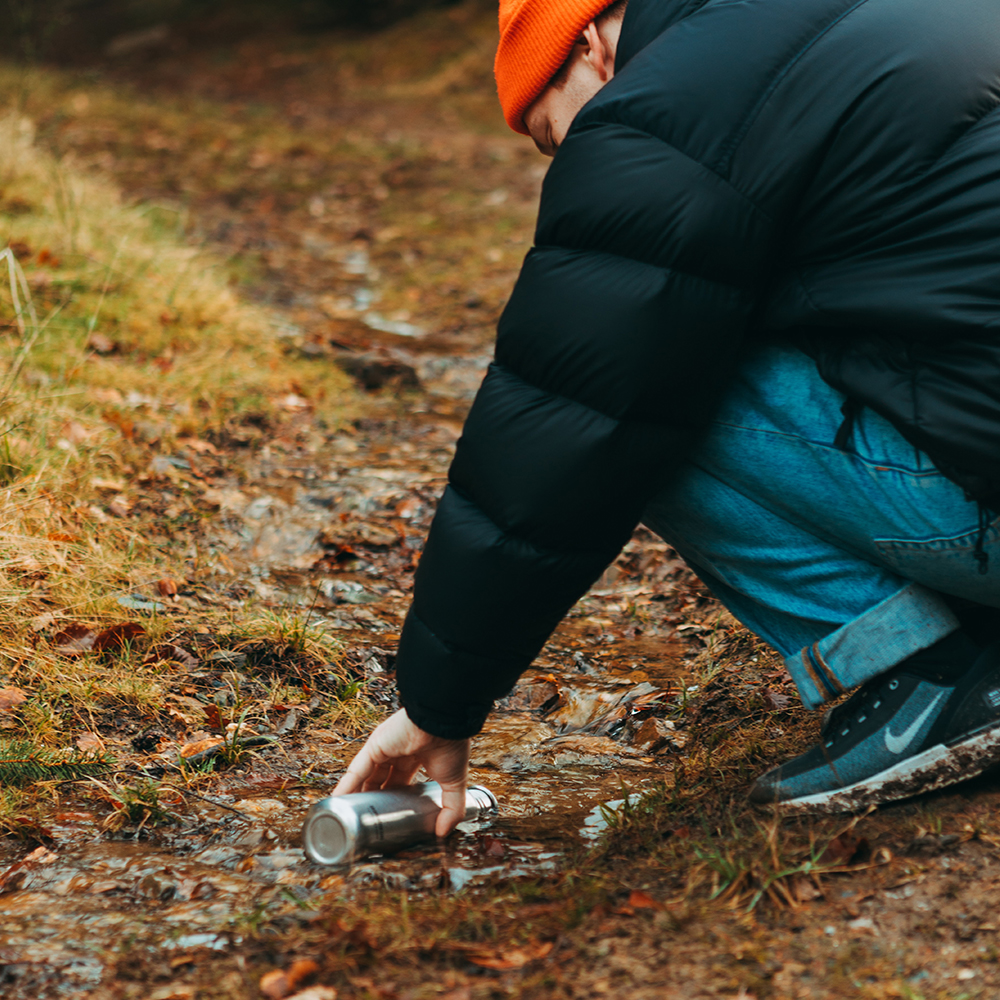 W A T E R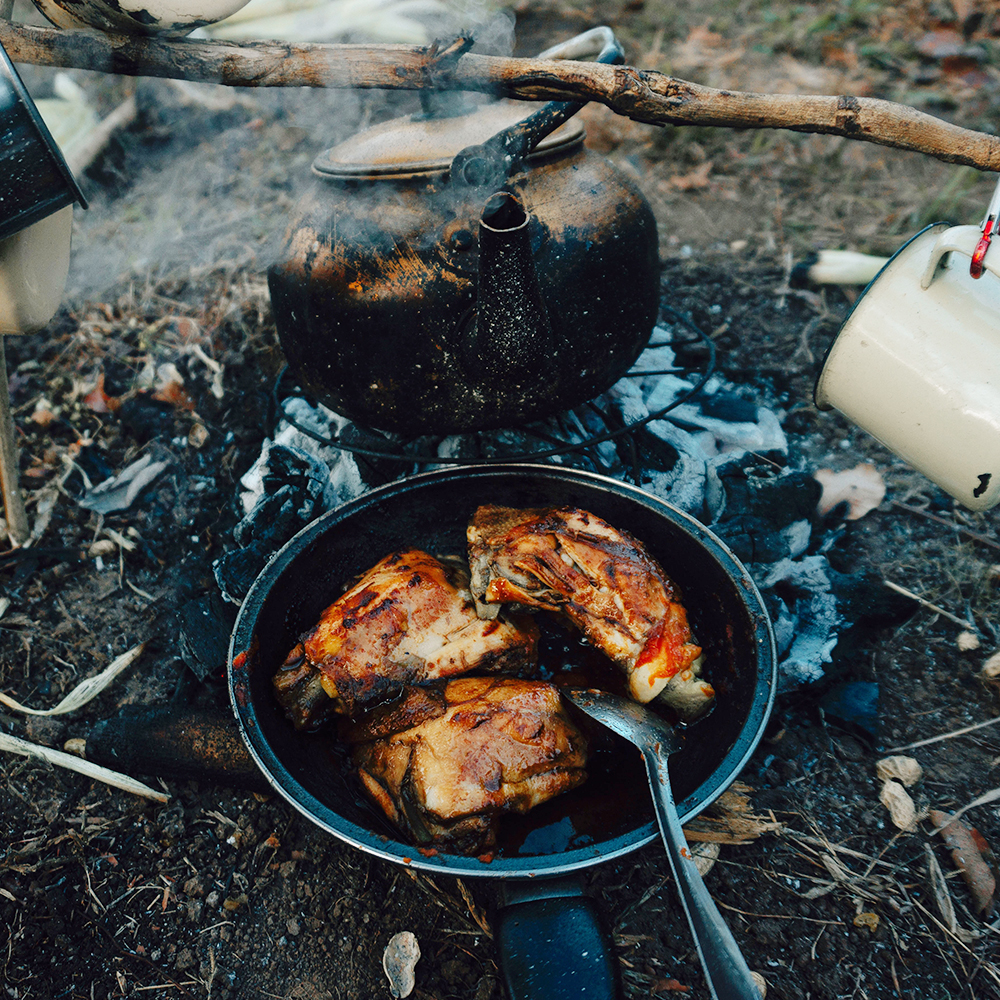 F O O D
D E F E N S E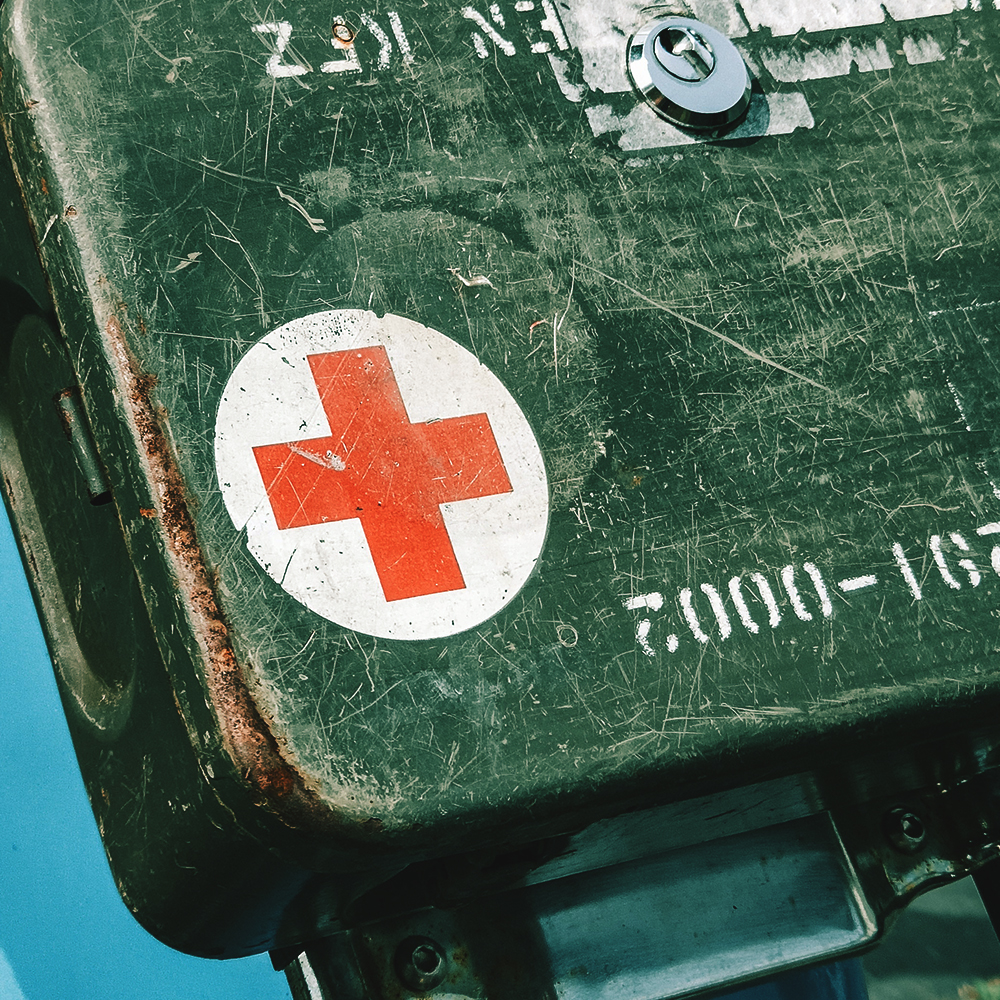 M E D I C A L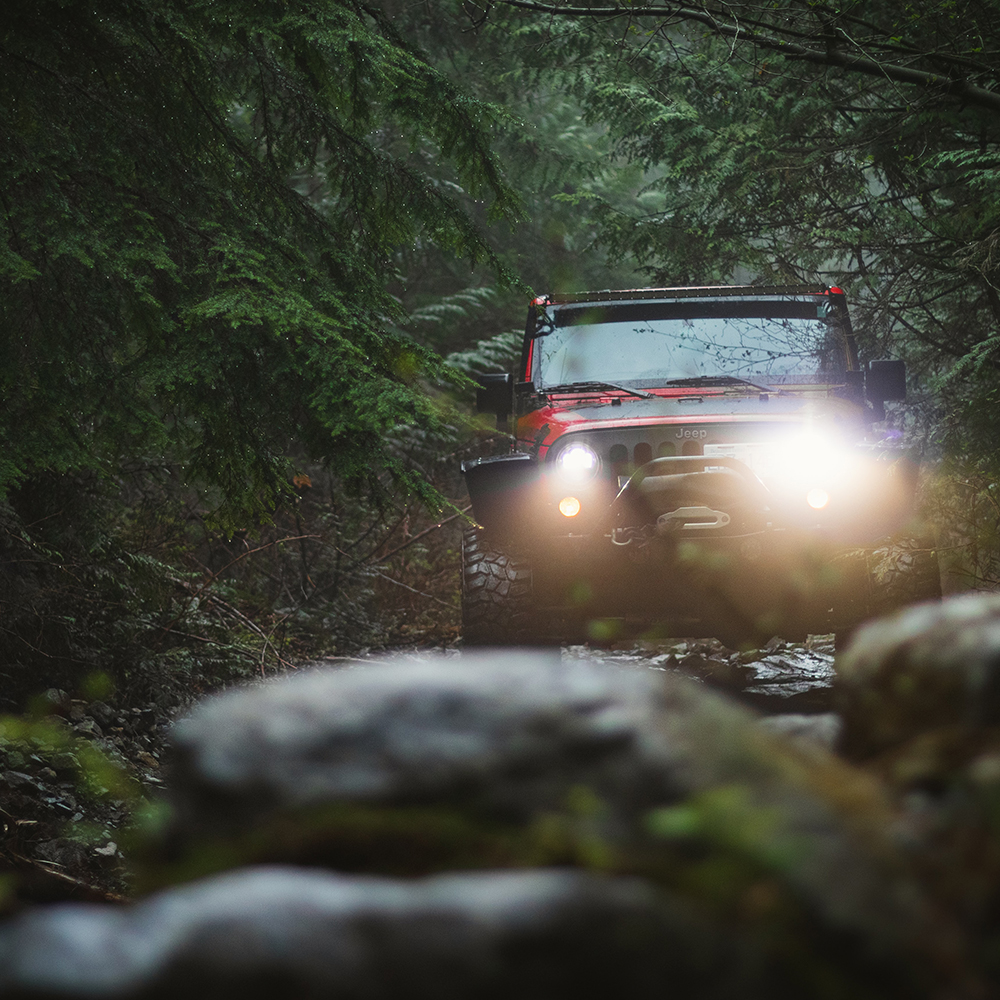 T R A N S P O R T A T I O N
YOU'LL ALSO RECEIVE THESE BONUSES!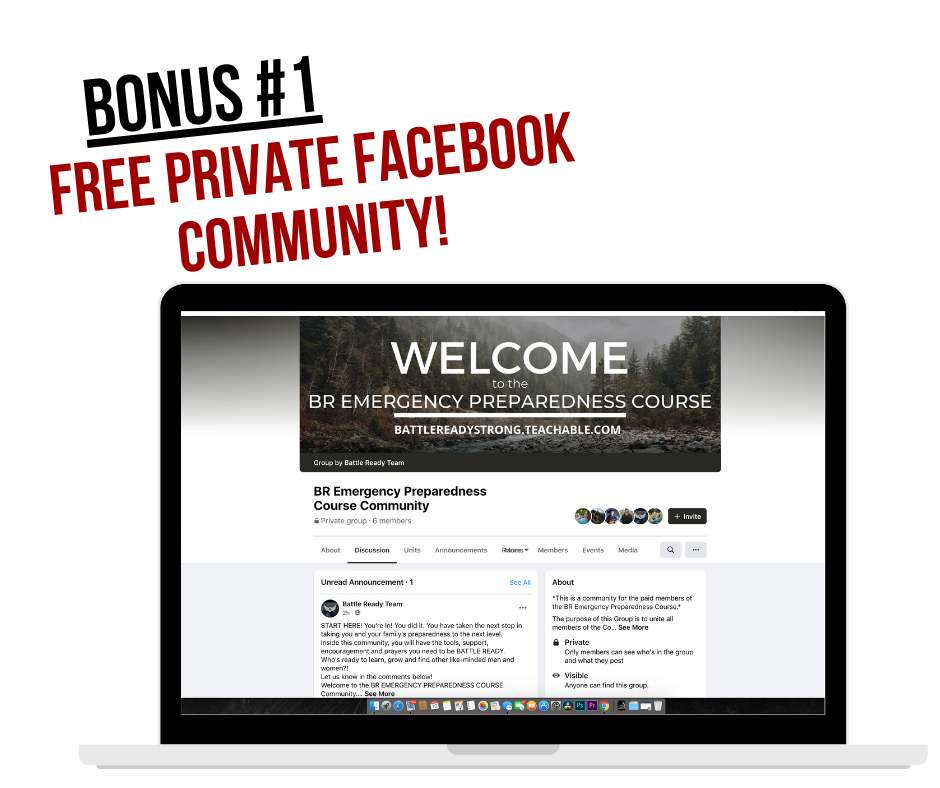 FREE Private Facebook Community!
Encourage, pray for, support, and help each other in the Private BR Emergency Preparedness Course Community!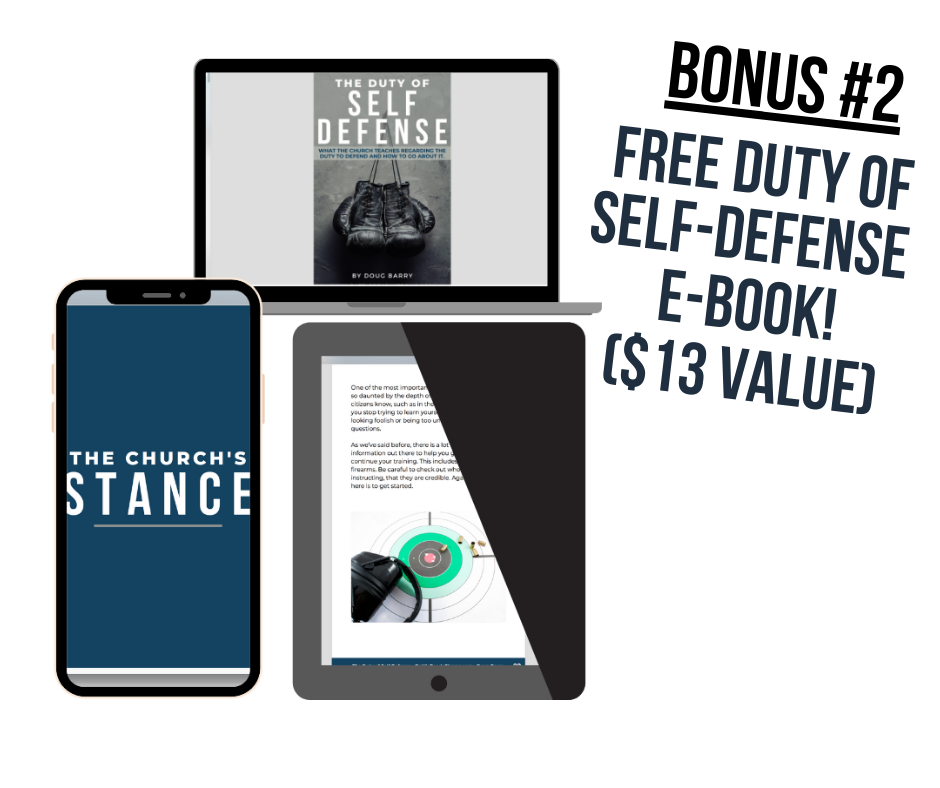 THE DUTY OF SELF-DEFENSE E-BOOK
Over 50-page E-book that dives into the Church's teachings on legitimate self-defense.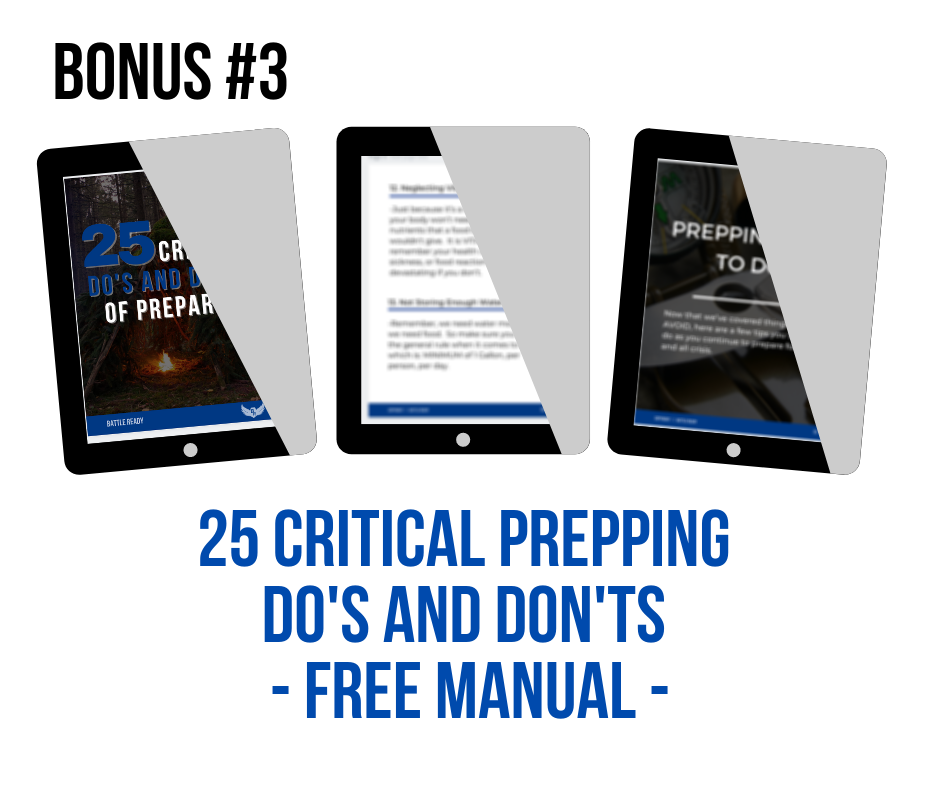 25 CRITICAL DO'S and DON'TS of PREPPING!
Free manual to help you avoid some of the biggest mistakes new preparers make.
Doug Barry is a devoted husband, father, and founder of BATTLE READY, a Catholic apostolate that focuses on encouraging and strengthening men, women and youth to be better prepared to fight the battles that we all face in the world today, body, mind and soul. Since 1992 he has traveled both nationally and internationally, speaking to young and old alike through television, radio, and live appearances. 
Doug is probably known best for his one-man drama of 'The Passion' which began in 1992 and has been performed live around the world, and aired on EWTN the Global Catholic Network. For many years Doug was the co-host of EWTN's 'Life on the Rock' and now currently hosts the television show BATTLE READY, also aired on EWTN.  
Doug still travels around the world, offering his services as a speaker for a variety of events, retreats, conferences, parish missions and more.​
The BATTLE READY COALITION is the newest venture of the Battle Ready Ministry. Doug wants to reach as many families as possible to be better prepared for spiritual warfare.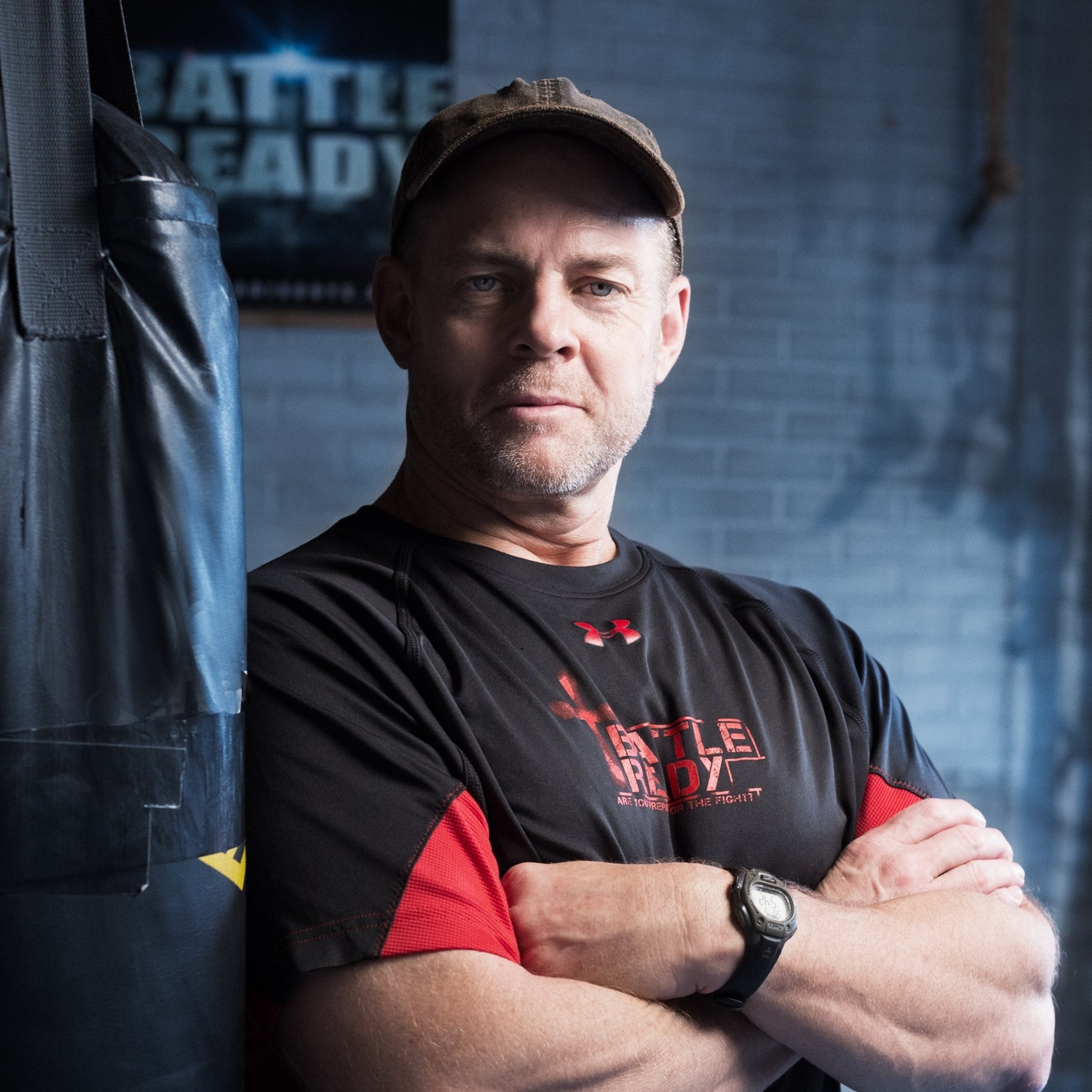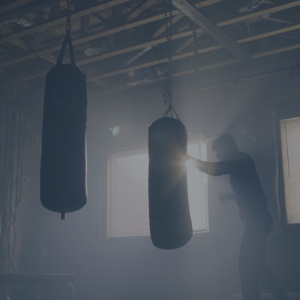 T E S T I M O N I A L S
"It is Doug Barry and Battle Ready Strong that has inspired me to pray the Rosary daily. God Bless you Doug, for all you do!"
- Miles
__________________________
"You are like the Bruce Willis of the Catholic world."
- John
__________________________
"Your enthusiasm is exhilarating!!! We need more role models like you, Bless you."
- Tessa
__________________________
"These videos from Doug are wonderful. I am learning and growing so much spiritually. Thank you Doug! You are really helping me. God bless you!"
- Bill
By the end of this course, you will know exactly what gear you need for YOUR family, different techniques on how to feed yourselves, how to find and purify clean water for cooking and drinking, how to make your home a harder target and so much more - All in Line with Catholic Church Teaching!